Note: This blog post is from 2019. Some content may be outdated--though not necessarily. Same with links and subsequent comments from myself or others. Corrections are welcome, in the comments. And I may revise the content as necessary.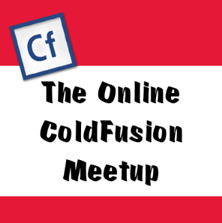 Do you have a presentation you've given or would like to offer to a CF/CFML audience?
There is a waiting audience of a couple thousand members of the Online ColdFusion Meetup, the online CF user group which I host, who would love to see your talk and/or its recording that we'd make. This post is a FAQ for such prospective speakers.
TLDR: We'd love to have you present. Anyone can. You don't need to have a webcam: it's just your presentation and/or demos, via screenshare. We can meet about any week. Let me know if you're interested. See the first bullet below.